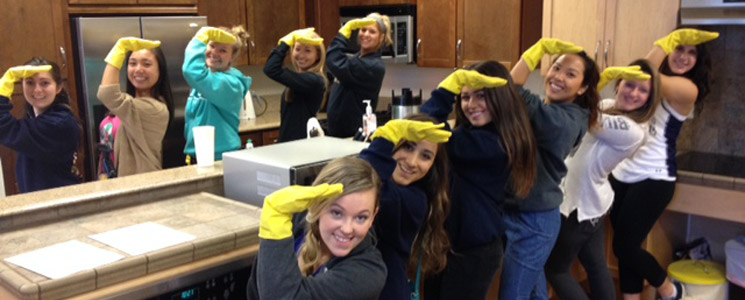 Join Our Volunteer Team
"How wonderful it is that nobody need wait a single moment before starting to improve the world." – Anne Frank
You Can Make a Difference
Each of us has the power to inspire change and improve the lives of others. Whether you have just a few hours or seek a long-term opportunity, every volunteer's efforts truly enrich the lives of the individuals we serve.
Bring your desire to make the world a better place. Let us help you find the right volunteer opportunity.
The first step to joining our family of volunteers is to fill out the form below.  Once this form is submitted we will contact you to complete the volunteer process. Prior to completing the interest form, please become familiar with the opportunities we have available.
Current Volunteer Opportunities
Access News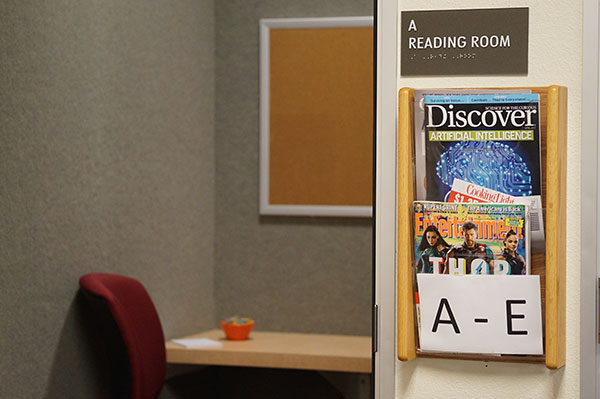 Access News is a reading service that allows volunteers to record current news, magazines, circulars, and other items of interest so that people who are blind, low vision, or cannot read conventional print can listen to these publications through the telephone. Time commitments are very flexible and you can record from home as well as in our studio.
Note: Volunteers must be 13 or older. Access News readers must also complete an in-person interview with our Access News manager.
Bingo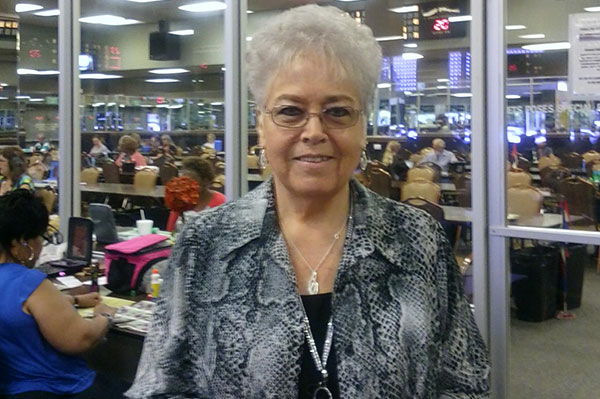 Society for the Blind receives proceeds from Bingo games held several times a week at the Grand Oaks Bingo Center. Games benefiting the Society are played on Sunday evening from 6:00pm to 10:00pm and Tuesday matinee from 10:00am to 2:30pm and again from 6:00pm to 10:00pm. Volunteers are needed to run these games and must arrive 1½ to 2 hours prior to each session. Time commitment is 5-6 hours per game, at least two times per month.
Note: Volunteers must be 18 or older; background check required. Shifts require volunteers to be on their feet for extended lengths of time.
Personal Reader
Become a personal reader for clients who come into our agency and request reading services to manage their personal and business matters. Time commitment is two to eight hours per month on weekdays at a time convenient for both the volunteer and the client. Personal reading sessions are done at our agency location.
Note: Volunteers must be 18 or older. Personal readers must also complete an in-person screening process.
Additional Opportunities
Events and Special Department Projects
One-time opportunities for special events, office/admin help, and store assistance become available from time to time. Please check this section of the website periodically for updated volunteer listings.
Group Opportunities
Occasionally we have volunteer projects that require many hands. If your group is looking for a volunteer opportunity, we may have the perfect task at Society!
Kitchen Cleaning
Provide our student training kitchen with some TLC! The kitchen has three separate bays that are used throughout the week by our Daily Living Skills Instructors and their students. This busy classroom is a vital space providing our students with the necessary skills and techniques to cook confidently and independently at home. Deep cleaning of the appliances, cabinets, and workspaces needed on an on-going basis. Time commitment is 2-4 hours, depending on group size. Groups of 8 – 12 volunteers recommended for this task.
Note: Volunteers must be 15 or older (parent/guardian necessary if under 18). This task requires a level of physical work: bending, stooping, stretching, etc.
Facility Maintenance
Help us maintain our building's interior and exterior and boost its curb appeal. There are many duties necessary to maintain our great space – roof cleaning/sweeping, carpet cleaning, landscaping, painting, and more – many hands make light work! Groups big and small needed for various tasks.
Note: Age requirements based on specific duties. These tasks often require a level of physical work: bending, stooping, stretching, etc.
---
Are you ready to volunteer and help an individual who is blind or low vision maintain his or her independence?
Fill out our Volunteer Interest form and begin your work as a volunteer for Society for the Blind.