Welcome to our Low Vision Clinic
The Low Vision Clinic of the Society for the Blind is one of the longest-running community-based eye clinics in the Sacramento Region. The clinic was established in 1975 by a group of volunteers who saw a need to provide eye healthcare and training in low vision devices.
Today, as a nonprofit low vision clinic, we are one of the most comprehensive providers of low vision services in Northern California caring for patients in 27 counties. We are dedicated to enabling people with low vision to use their remaining vision to its fullest potential.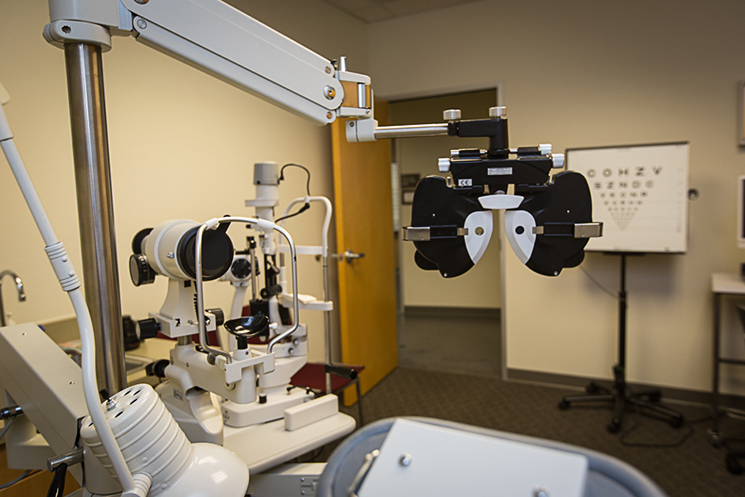 Our doctors, who are specially trained in low vision eye care, are here to provide a continuum of care alongside your primary Optometrist or Ophthalmologist. Our team will evaluate your particular needs and provide you with demonstrations and recommendations for various assistive devices to better meet the demands of day-to-day living.
Our clinic is equipped with state-of-the-art technology, generously donated by VSP Global, and created specifically for the specialized low vision exam. We carry the most expansive collection of the latest in assistive technology, sometimes called "aids and appliances", such as portable electronic magnifiers, special lighting, closed-circuit televisions (CCTVs) and other optical tools, that will best suit your needs in the home or on the job.
We also carry a variety of specialty low vision lenses and contact lenses with a wide selection of modern frames. Working with our Low Vision Optometrist and our Low Vision Optician, we will find the glasses that fit your low vision needs.
Please note: magnifiers and other optical devices are available for purchase after being evaluated by one of our low vision doctors.
Who Can Benefit From Our Low Vision Services
People with low vision have conditions that affect their useful vision that cannot be restored by conventional glasses, contact lenses, medical treatment or surgery.
Some of the leading causes of low vision are Macular Degeneration, Glaucoma, Cataracts, Diabetic Retinopathy, Retinitis Pigmentosa, Retinal Detachment, and Stroke. If you've been diagnosed with a low vision condition or know someone experiencing changes in their vision, we can help!
Low Vision Evaluations are available at our clinic, by appointment only, at 1238 S Street in midtown Sacramento, Monday through Friday.
Please contact us to learn more or to schedule your Low Vision Evaluation today. Or, simply call (916) 452-8271 ext. 505 or send a FAX to (916) 492-2487.
Get Directions to the Low Vision Clinic »
The Low Vision Clinic at Society for the Blind accepts patients from the Department of Rehabilitation and patients insured by Medicare, as well as many private insurance companies.
On The Cutting Edge – Implantable Macular Telescope
Society for the Blind is proud to be part of one of the only teams in the nation to provide a cutting edge treatment option for End-State AMD. In partnership with the UC Davis Eye Center and CentraSight, we offer the new FDA-approved Implantable Miniature Telescope (IMT).
End-stage, age-related macular degeneration (AMD) is the leading cause of irreversible vision loss and legal blindness in people over the age of 65. A new FDA-approved treatment programs uses a tiny telescope, which is implanted inside the eye to improve vision and quality of life for individuals affected by End-Stage AMD. The telescope is about the size of a pea and is surgically placed inside one eye. The implanted eye provides central vision while the other eye provides peripheral vision.
Am I a Candidate?
In general, to be considered a potential candidate for the telescope implant an ophthalmologist must first confirm that you:
Have irreversible, End-Stage AMD resulting from either dry or wet AMD
Are no longer a candidate for drug treatment of your AMD
Have not had cataract surgery in the eye in which the telescope will be implanted
Meet age, vision, and cornea health requirements
After the ophthalmologist confirms that you are a potential candidate, your vision will be tested using an external telescope simulator. The results of the test and visual training/rehabilitation evaluation visits will help you and your ophthalmologist decide if you are likely to benefit from the CentraSight treatment program. If so, the tests will also help you and your ophthalmologist discuss which eye should be treated and what your vision may be like after the treatment.
Learn more at CentraSight.com or call us today at (877) 997-4448 to see if this procedure is right for you!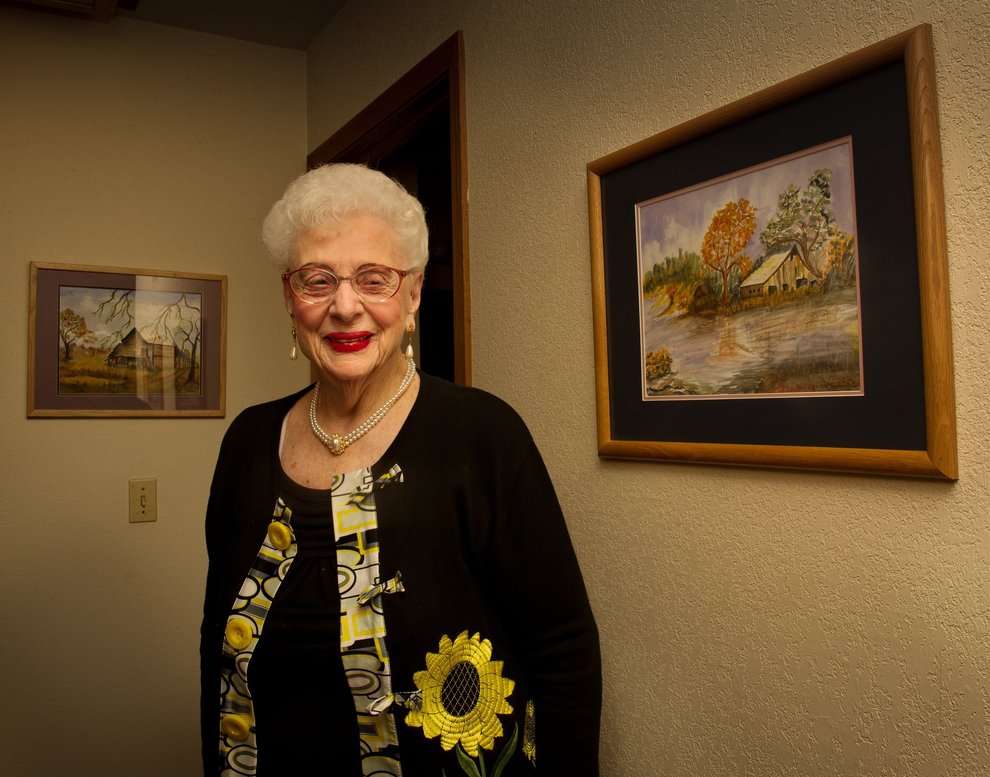 Read about Virginia Bane's experience with the Implantable Macular Telescope.