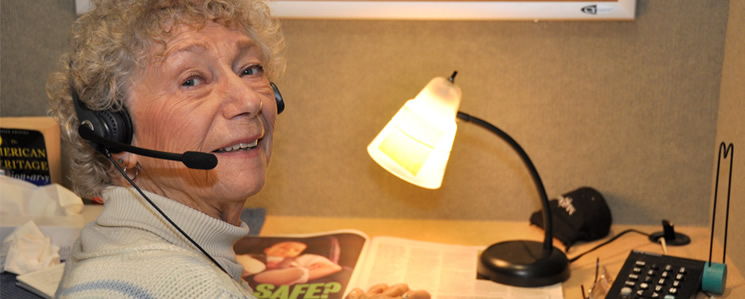 Evelyn Merrill Barr Access News Center
Telephone Reader Service
Society for the Blind provides a Telephone Reader service for individuals who are blind or low vision, as well as those who have dyslexia or other difficulties reading conventional print materials. This vital service is made possible thanks to a grant from the California Braille and Talking Book Library, as well as the ongoing generosity of our donors.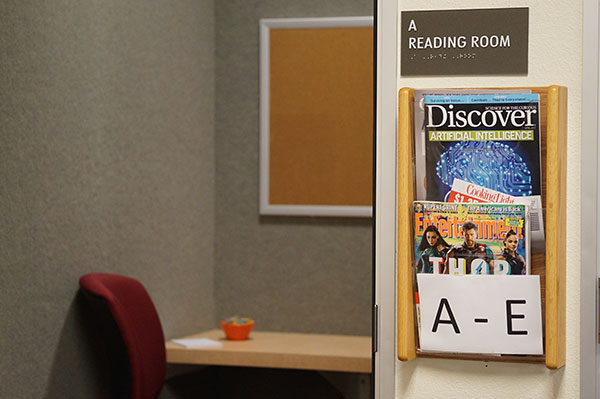 Access News offers our members a connection to their community and more independence in their daily lives by offering recordings of a variety of publications usually available only in print. Access News allows listeners to:
Hear audio recordings of newspapers, magazines, newsletters and other print media, 24 hours a day, as often as you like.
Check out local sales ads at grocery, drug, discount, and other department stores.
Use your mobile phone or other device to read while on the go.
Here are a few of the available publications read by our volunteer readers on a regular basis:
Store sales advertisements for Safeway, Raley's, Bel Air, Trader Joe's , CVS Pharmacy, Rite-Aid and more.
Local newspapers such as Sacramento News & Review, Carmichael Times, Davis Enterprise, and Sacramento Business Journal.
Local magazines such as Comstock's, Sac Town, and Sacramento Magazine.
National magazines such as People, Newsweek, Entertainment, Sports Illustrated, Atlantic Monthly, and The Economist.
Listen to Access News Samples
Try it today!
Call (916) 732-4000 or (800) 665-4667 to listen to sample programming on our Access News service.
Sign-Up
To start using this service, sign-up to be an Access News listener. Please contact Access News at accessnews@societyfortheblind.org or (916) 889-7519.
There is no cost to sign-up.
Interested in reading for Access News?
Become a volunteer reader and help Society for the Blind provide this crucial connection to our community for our clients who are blind or low vision. Learn more about reading for Access News.