North State Assistive Technology Store at Society

Location: 1238 S Street, Sacramento, CA 95811
Store Hours: by appointment only
Phone: (916) 889-7502
Email: [email protected]
Our Store is conveniently located at Society for the Blind just blocks away from light rail.
We invite you to visit our store and the array of products available including: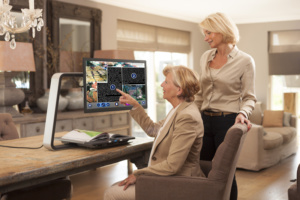 Braille Products
Calculators (talking & low vision)
Canes & Accessories (straight & folding)
Clocks (talking & large print)

Large Print Keyboards

Fun and Games
Health Aids (Braille pill boxes, talking weight scales, & much more)
Kitchen Products (E-Z Fill, talking & Braille timers, talking thermometers, & much more)
Marking and Labeling (Pen Friend, Braille labeler, & more)
Personal Organization
Sewing Items
Tools (talking & Braille tape measure, Braille locks)
Watches (talking & Braille)
Writing Aids (signature & check writing guides, bold pens, & more)
Product demos are available.
Please note: Hand-held magnifiers and glasses are sold through our Low Vision Clinic. Please contact our clinic at (916) 889-7545 for an appointment. 
Online Shopping
Visit www.northstateat.com to shop online.