North State Assistive Technology Store at Society

Location: 1238 S Street, Sacramento, CA 95811
Store Hours: Monday – Friday, 10:00am – 4:00pm and by appointment
Phone: (916) 889-7502 or (877) 682-0452
Email: info@northstateat.com
Our Store is conveniently located at Society for the Blind just blocks away from light rail.
We invite you to visit our store and the array of products available including: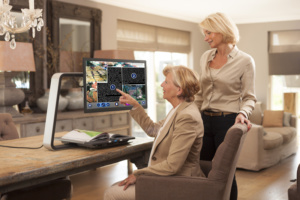 Braille Products
Calculators (talking & low vision)
Canes & Accessories (straight & folding)
Clocks (talking & large print)

Large Print Keyboards

Fun and Games
Health Aids (Braille pill boxes, talking weight scales, & much more)
Kitchen Products (E-Z Fill, talking & Braille timers, talking thermometers, & much more)
Marking and Labeling (Pen Friend, Braille labeler, & more)
Personal Organization
Sewing Items
Tools (talking & Braille tape measure, Braille locks)
Watches (talking & Braille)
Writing Aids (signature & check writing guides, bold pens, & more)
Product demos are available.
Please note: Hand-held magnifiers and glasses are sold through our Low Vision Clinic. Please contact our clinic at (916) 889-7505 for an appointment. 
Online Shopping
Visit www.northstateat.com to shop online. Store representatives are available Monday through Friday, 10:00am – 4:00pm, to assist you with your product questions and purchases. Simply call (877) 682-0452 or email info@northstateat.com.