Society for the Blind Visits Google's Main Campus
Society for the Blind's Shari Roeseler, Liz Culp and Shane Snyder were recently invited to visit Google HQ in Mountain View. The visit was part of Google's ongoing efforts to make Google products and the world's information accessible and more usable to all users.
While there, Shane Snyder, Society's Director of Programs, had the chance to speak with Google's Technical Program Manager in Accessibility to share ideas on what individuals who are blind or low vision look for and need in technology and products.
Also part of the visit was a ride in and hands on demonstration of the Google self-driving car.
A Lexus RX450H SUV which has been retrofitted with a state-of-the-art LIDAR system, the small tower on the roof of the vehicle which uses lasers to map the surrounding area, chauffeured its Society for the Blind passengers through rush hour traffic on highway 101 with amazing ease.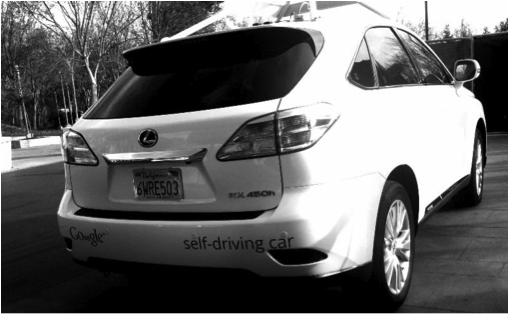 The director of Google's self-driving car project wrote in a blog recently that the cars can now reliably travel on freeways and have mastered thousands of road scenarios.
Google plans to transform mobility with its driverless car and aims to make driving safer, more enjoyable and more efficient.
"The whole experience was amazing and a tribute to the ingenuity that will drive us into the next generation of removing barriers and building independence for those who are blind or low vision!"
— Shari Roeseler, Executive Director, Society for the Blind