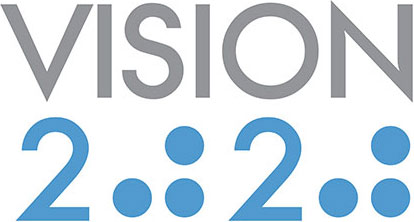 Join Vision 2020
Create a Bright Future for People with Vision Loss
There's an old saying that hindsight is 20/20. But if you know there's a large impending need on the horizon, we believe you can have 20/20 foresight.
There are 100,000 people with low vision in our region, but we're working at capacity serving nearly 6,000 children, adults and seniors each year.
Vision 2020 is our effort to get out in front of the growing need for low vision and blindness services throughout Northern California due to a growing population, gaps in critical services and the aging Baby Boomer generation.
We are now in our final phase of our Vision 2020 Campaign. Through the generosity of many donors, we have already raised more than $3.5 million dollars toward our goal to expand our programs and Low Vision Clinic, fund the future through an endowment, and complete the build-out of our NEW training center and senior training kitchen.
Help us reach our goal in the final phase of Vision 2020!
Do you share our vision for a bright future?